Corporations have started to recognize the potential the podcast medium holds – the potential to cultivate a strong brand community. Podcast listeners are a very desirable demographic* and getting their attention with high-quality engaging content makes the branded podcast a digital asset.
quality content is key to successfully launch a podcast – this is where we come in. We provide our expertise and extensive experience producing successful podcast series to build together a unique and compelling podcast series.
One of the recent success stories is the Malicious Life podcast, produced for the cyber security company, Cybereason. Soon after releasing the first episodes, Malicious Life had already appeared on iTunes list of top tech podcasts.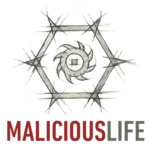 Malicious Life is a podcast about the world of cybersecurity – making a niche topic accessible to any listener, providing a first-row seat to the stories that shaped cybercrime. This podcast uniquely exposes the people behind the greatest cyber attacks of our times, providing unique insight into their motivations. It showcases how malware became the most potent weapon of our time and exposes the powers operating it.
"P.I.Media has worked with us to create a fascinating series to launch us into the podcast medium, succeeding in making cyber-security accessible to all listeners with masterful storytelling and high-quality content. Malicious Life gained rave reviews from listeners and a prime spot on iTunes top tech podcasts soon after being released."

– Lital Asher Dotan – Senior Director of Marketing at Cybereason.
* Data from Edison's Annual Study: "The Podcast Consumer 2017"
The audience for podcasts continues to be predominately 18-54 and leans slightly male.
The Podcast listener remains an affluent, educated consumer— and one that is becoming increasingly more likely to gravitate to ad-free or ad-light subscription experiences.
Get in touch for more information:
Phone: 1-718-770-3872  Email: dani@podil.net
Or you can leave us a message and we'll get back to you soon!